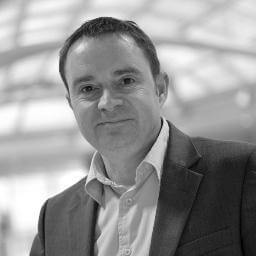 iMindMap's Mind Mapping software is the most creative piece of technology I've ever used.

Graham Cullen - Headteacher, Porchester School
If you would like to buy iMindMap for more than 1 user, take a look at our multi-user pricing.
Already an iMindMap user?
Check Your Upgrade
iMindMap Home & Student features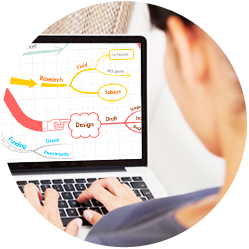 Get creative
Make great looking Mind Maps with our image library, our clever Sketch Tool and a range of styles to maximise your Mind Maps.
Visualise your ideas
Create jaw-dropping Mind Maps with Branch Art designs, including arrows, lightning bolts, roads and more to visually represent your ideas.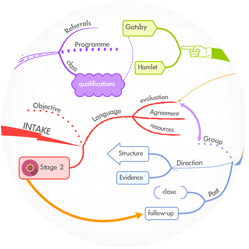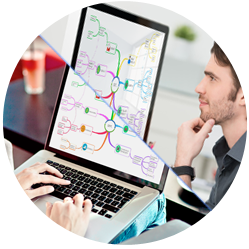 Share your creations
Export your Mind Maps as images, PDFs or share via social media – perfect if you want teachers, classmates or colleagues to see your work. iMindMap also integrates with popular tools such as Google Drive, Evernote and Dropbox.
Multimedia Hub
Draw upon resources from an array of channels by adding text notes, web links and files. Add videos, spreadsheets and more to ensure that your every source of inspiration is covered.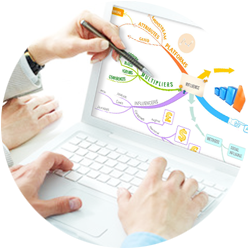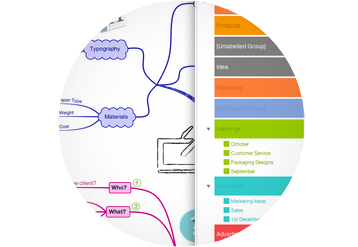 One flexible workspace
Outline Panel works in sync with Mind Map View. Use the Search Filter to locate and organise ideas within the canvas quickly. Your thoughts appear in a list, allowing you to view them with ease.
"The software has changed the whole way students work and think throughout the dissertation process… They produce results which would never have been possible without iMindMap."

Paul Roberts, University of Warwick
"iMindMap gives a professional edge to a creative and fun process. It is a fantastic tool for teaching- I just wish I'd started using it sooner."

Alison Jones, Accountancy Lecturer, UK
Get iMindMap Home & Student today
Free Trial
Upgrade
If you would like to buy iMindMap for more than 1 user, take a look at our discounted multi-user pricing.
Step up to iMindMap Ultimate
Capture, sort, develop and launch your ideas like never before with our iMindMap Ultimate software. Our flagship software, iMindMap Ultimate has the full feature set – including new Fast Capture View, free-form Brainstorm View, integration with visual task management app, DropTask and Presentation View.
Learn More
iMindMap Home & Student and iMindMap Ultimate Feature Comparison
Home & Student
Ultimate

$100

(1 User)

$235

(1 User)
Subscription to iMindMap Cloud & Mobile
30 days
12 months
Mind Map View
Outline Panel (Mind Map View)
Insert Icons | Images | Notes | Links | Audio Notes
Export as image & PDF image
Integrate with Evernote, Google Drive & more
Branch Art
Fast Capture View
Brainstorm View
3D View | Text View
Presentation Builder & View
Create Flowcharts | Insert Spreadsheets
Project View & Task Panel
Integration with DropTask task management software
Subscription to DropTask PRO
12 months
Export as an 3D image, text document, webpage, spreadsheet, SVG & more
Activate on 2 computers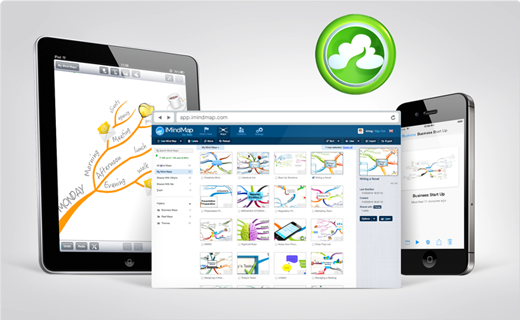 iMindMap Cloud & Mobile gives you access to iMindMap
on any iOS or Android smart phone or tablet.

Log into iMindMap apps on web browsers, iOS or Android devices
Store all Mind Maps on iMindMap Cloud
Sync, save and share your Mind Maps across all devices
Collaborate on Mind Maps with other users