iMindMap is one of the most useful organisational tools that I use on a daily basis. An invaluable tool in helping me succeed at work.

Neil Quiogue - PopCap Games
If you would like to buy iMindMap for more than 1 user, take a look at our discounted multi-user pricing.
Already an iMindMap user?
Check Your Upgrade
Features available in iMindMap Ultimate
Capture ideas quickly
The fastest way to capture ideas, Fast Capture View quickly crystallises fleeting moments of inspiration. A single click creates an interactive bubble for you to type ideas into, quickly creating a web of thoughts.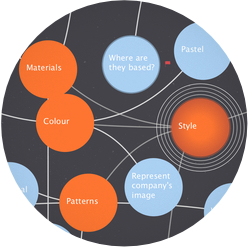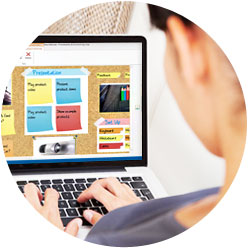 Free-form Brainstorming
iMindMap is the only Mind Mapping software featuring a free-form Brainstorm View, to help you sort ideas before developing them in a Mind Map. Use sticky notes on an infinite canvas to represent even the most abstract of thoughts digitally.
Learn More
Flexible Mind Mapping & Flowchart View
Endorsed by the inventor of Mind Mapping, Tony Buzan, you can create stunning Mind Maps and flowcharts. Channel your creative side and include icons, images and even link to other files, webpages and more.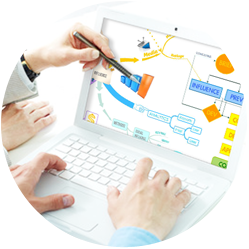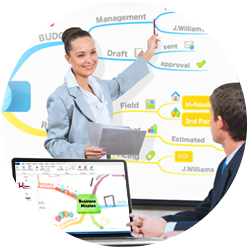 Memorable presentations made easy
Design and deliver stunning presentations with iMindMap's Presentation View. Utilise a full range of features to ensure your presentation looks professional, with 3D View, templates, slide notes, slick transitions and more. Take advantage of the range of tools geared to maximise your delivery.
Free 12 months of DropTask PRO
Seamlessly transform ideas into actions with iMindMap's integration with visual task management app, DropTask. Ultimate users benefit from a free 12 month subscription.
Learn More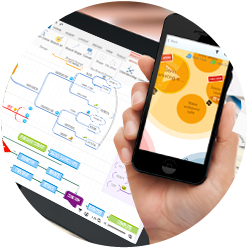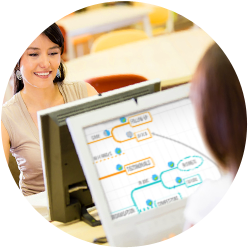 Export into a variety of formats
Working with the most-used desktop programmes, iMindMap Ultimate can effortlessly export your maps into clean Word documents, spreadsheets, PowerPoint, webpages, images and more. Integrating with Google Drive, Evernote and Dropbox, there are now even more ways for your work to be seen and shared.

Organise in one click
Working in sync in Mind Map and Brainstorm views, use the Outline Panel to locate and sort your work. You can drag and drop ideas from the canvas into the panel before editing them with ease.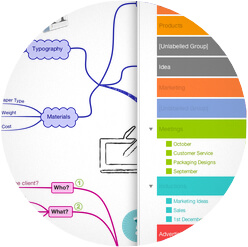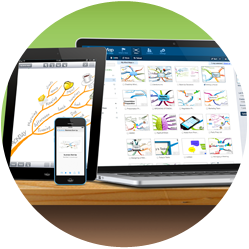 Free 12 months of iMindMap Cloud & Mobile
Save, sync and share your creations across all your devices, with 1GB storage in iMindMap Cloud and the fully featured iMindMap mobile apps for Android and iOS.
Learn More
Additional perks when you purchase iMindMap Ultimate: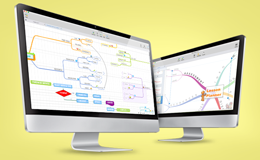 Install iMindMap on 2 desktops


No other Mind Map software affords the ability to quickly gather thoughts, brainstorm, develop and flesh out new ideas. Both functional and fun to use!

Tom McDermott - UCD Michael Smurfit Business School
Buy iMindMap Ultimate today
Free Trial
Upgrade
If you would like to buy iMindMap for more than 1 user, take a look at our discounted multi-user pricing.
View Full Feature Table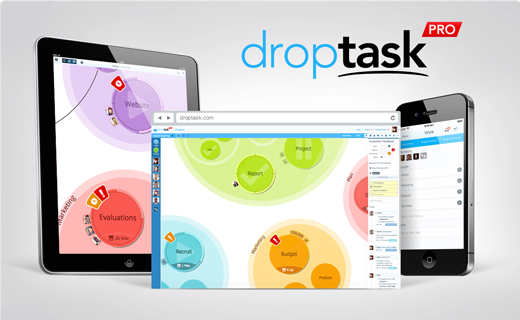 An engagingly visual and collaborative workspace
for managing tasks, projects & to dos.

Real-Time Collaboration
Task Reminders & Notifications
Integration with Google Services
Progress & Performance Tracking
Comments & Discussions
Unlimited File Attachments