Social Media

TonyBuzan.com

Twitter

LinkedIn
Inventor of Mind Mapping – Brain Expert – Best-Selling Author – Renowned Speaker – Government Consultant
Tony Buzan is the world-renowned inventor of Mind Mapping and expert on the brain, memory, speed reading, creativity and innovation. He has been named as one of the world's top 5 speakers by Forbes magazine.
Through over 40 years of research into the workings of the brain, Tony Buzan is dedicating his life to developing and refining techniques to help individuals think better and more creatively, and reach their full potential. He has awakened the brains of millions worldwide.
Described as "one of the most influential leaders in the field of thinking creatively", Tony utilises his accredited training courses to build a network of highly specialised experts in creative thinking, memory and speed reading techniques. Tony Buzan imparts his knowledge and expertise on the three ThinkBuzan Licensed Instructor courses in Mind Mapping, Memory and Speed Reading, which he both leads and accredits. The ThinkBuzan accredited training courses bring practical skills to delegates all over the world including individuals from FTSE multinational corporations, leading global universities and Government departments.
Tony Buzan is a person who has dedicated his life for a cause. A cause that benefits the human race, and makes their lives a lot easier.

Gulf Connoisseur Magazine
Achievements
Inventor of Mind Mapping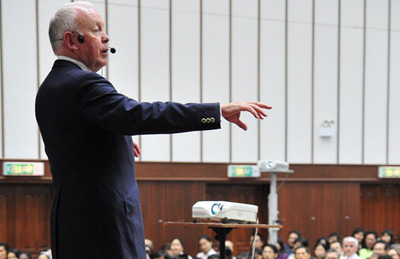 In the late 1960s, frustrated with traditional note taking techniques, Tony developed his studies of brain function into the Mind Mapping technique. Mind Mapping combines the visual and spatial aspects which enable the brain to be most efficient, giving new clarity, greater control of your thinking processes, and therefore much greater control of your life.
Hundreds of millions of people worldwide have adopted Mind Mapping as an efficient, stimulating way to organise thoughts, capture beliefs, generate ideas, and plan almost anything.
Tony Buzan deserves a medal for coming up with the sanity-saving concept of Mind Maps, which make difficult mental tasks possible, even pleasurable.

Time Out Magazine
Tony Buzan will do for the brain what Stephen Hawking did for the universe…there can be no clearer or more effective mental tool than Tony Buzan's Mind Maps.

Raymond Keene, The Times
Best-selling Author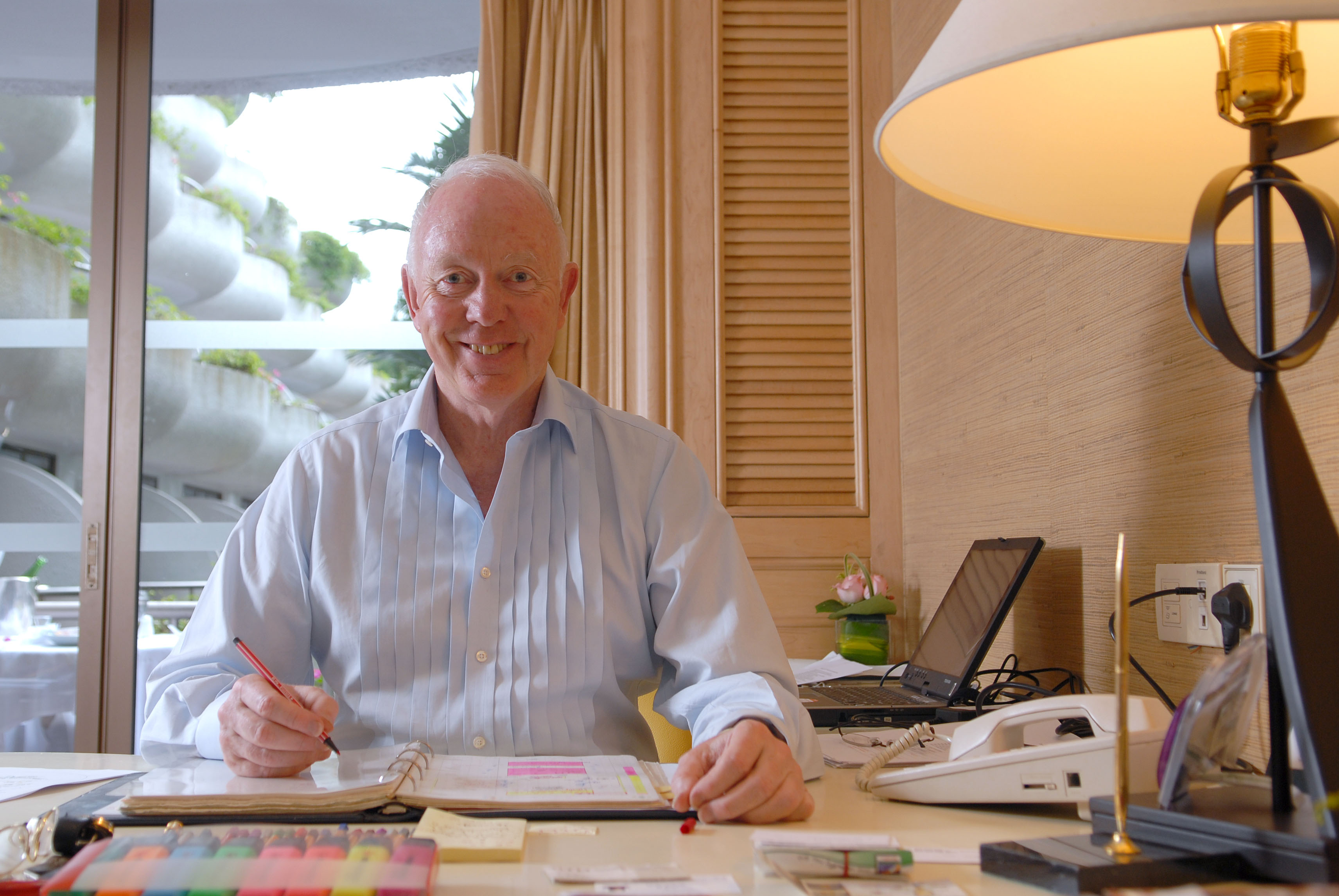 Tony is the multi-million copy best-selling author of over 100 books on Mind Mapping, the Brain, Memory and Mental Literacy. Tony's books have been published in 100 countries and 30 languages. His works include 'Mind Maps for Business', co-authored with Chris Griffiths, CEO of ThinkBuzan, which reached the top 5 of the Amazon Business Chart, 'Tony Buzan's Ultimate Book of Mind Maps', 'Mind Maps at Work', 'Use your Head', 'Brain Child' and 'The Most Important Graph in the World'.
Business and Education Consultant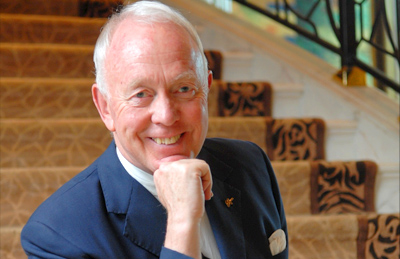 On average, Tony visits over 20 countries each year, delivering accredited training courses, consulting with businesses and government bodies, and lecturing at business conferences, primary and secondary schools, universities and colleges.
He has worked with governments around the world on educational and creative issues, including the governing bodies of Australia, Bahrain, China, UK, Jamaica, Malaysia, Mexico, Singapore and South Africa.
Through his consultative work for governments, Tony continues with his aim to instill a strategy for creative thinking into the school curriculum, seeking to influence current government bodies, as well as inspire the leaders of tomorrow.
In 2008, Tony and ThinkBuzan CEO Chris Griffiths donated their time at the 4th annual Petra Nobel conference in Jordan, where the delegates worked towards a global partnership for peace and prosperity.
Tony Buzan is a man with an IQ at genius level, who has contributed to more than 80 books on the brain and is consulted by universities, business organisations and governments.

The Telegraph
Philanthropist and Global Teacher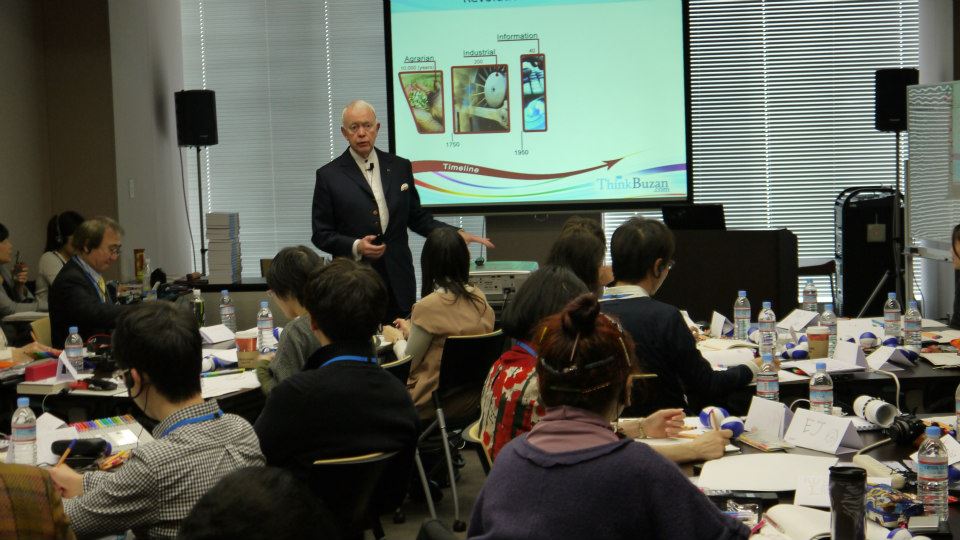 On each trip, Tony devotes time to charity and pro bono work. Every step of the way, his core message is the same: Everyone has talents. Everyone simply needs to find the right tools to liberate and unlock their potential.
In the 2005 BBC documentary 'In Search of Genius', Tony accepted the challenge of 'a unique social experiment'. He worked for 6 months with 6 disadvantaged children, to see whether he could change their behaviours, attitudes and cognitive profiles through Mind Mapping and mental literacy training. The superb results showed that 'no child is ever a lost cause.' That same year, Tony also taught a super class of 9000 children at the Royal Albert Hall in London, UK.
It is rare that you come across an individual who can make a profound difference to the way you live your life. It is rarer still that you meet an individual who can make a profound difference to the way millions of people live their lives. Tony Buzan is such a man.

Chris Griffiths
Mission for Global Mental Literacy
Tony developed the Brain Trust Charity to 'maximise the ability of each and every individual to unlock and deploy the vast capacity of his or her Brain'.
This charity helps under-privileged children build on their mental literacy, and disadvantaged schools to access resources they could not otherwise reach. Tony recently donated 3000 of his books to children in Sierra Leone as part of the 'Build on Books appeal'.
He also founded the World Memory Championships, which have now been taking place for over 20 years, and the UK Schools Memory Championship, to celebrate children's mental literacy.
Tony is a unique human being who has helped countless people globally use more of their potential through his books and his work.

Isobel Abulhoul
Testimonials
For more testimonials, please visit our Training Testimonials page…
Photos
* Click on an image below to enlarge.
Events
Tony Buzan has spoken at countless events in his lifetime. Here are just a few of the events:
Petra Nobel – Annual Conference of Nobel Laureates, Jordan
National Achievers Congress, Kuala Lumpur
MENSA Conference, Cambridge, UK
British Embassy Seminar, Mexico
Emirates Airline Festival of Literature, Dubai
Innovation in Teaching and Learning Conference, Ministry of Education, Malaysia
International Exhibition of Higher Education, Saudi Arabia
IRM Business Analysis Conference, UK
Leadership and Embracing Change Conference, Hong Kong Management Association, Hong Kong
Mind Maps for Business Conference, Octara, Karachi
SIM Conferences, Worldwide

Enquiries
If would like to find out more information or book Tony Buzan for an event, please email our Training and Events team at training@thinkbuzan.com or contact directly on +44 (0) 207 1177 173 / 1-800-961-4582 (USA).