Make iMindMap your blogging companion
As a blogger, a lot rides on your ability to think up new and creative concepts for content. But unless you can develop and organise these ideas, then your blog is at risk of falling off track.
iMindMap is a creative and highly visual software. Using its three different views, Fast Capture, Brainstorm and Mind Map, iMindMap allows you to spark, develop and bring order to your greatest blogging ideas.
Read on to find out how iMindMap can breathe fresh life into your blog, by giving your thoughts clarity and your ideas space to grow.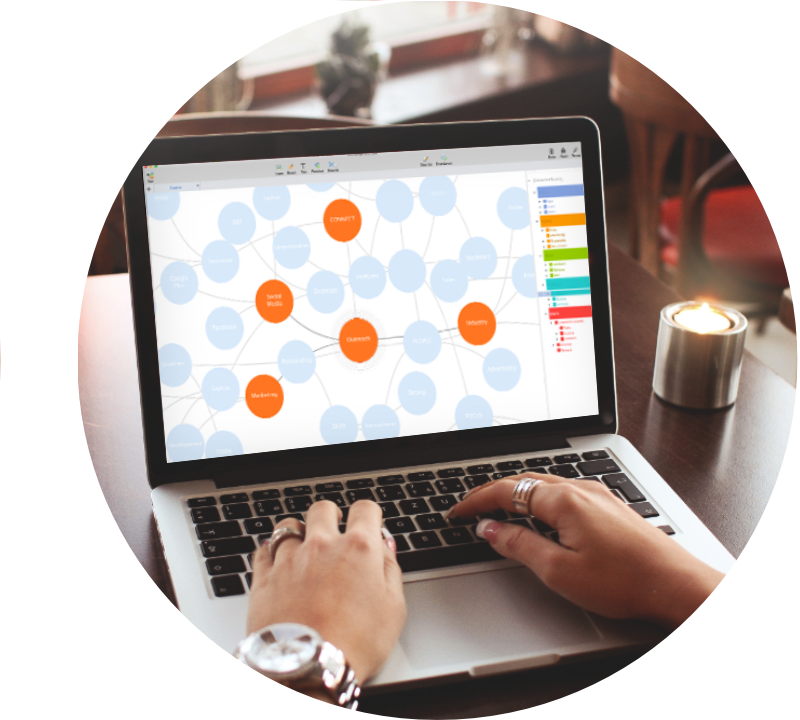 Fast Capture Your Creative Ideas
Head full of ideas but no clue where to start? iMindMap's Fast Capture View gives you the chance to pour all those rough thoughts out and create order from what can feel like chaos. Fire off ideas into Fast Capture View and watch as it creates a self-forming web of bubbles. These bubbles will help make fleeting thoughts tangible and will give you an idea of which to develop further.