January 1st, 2017 by iMindMap
2017 is here, and iMindMap 10 has been released just in time to help you plan for a strong start to the new year. This time of year is ideal for goal setting. iMindMap 10's five views – Fast Capture, Mind Map, Presentation, Brainstorm and Time Map – each offer a unique work space for you to spark, develop and execute your greatest ideas into new year successes.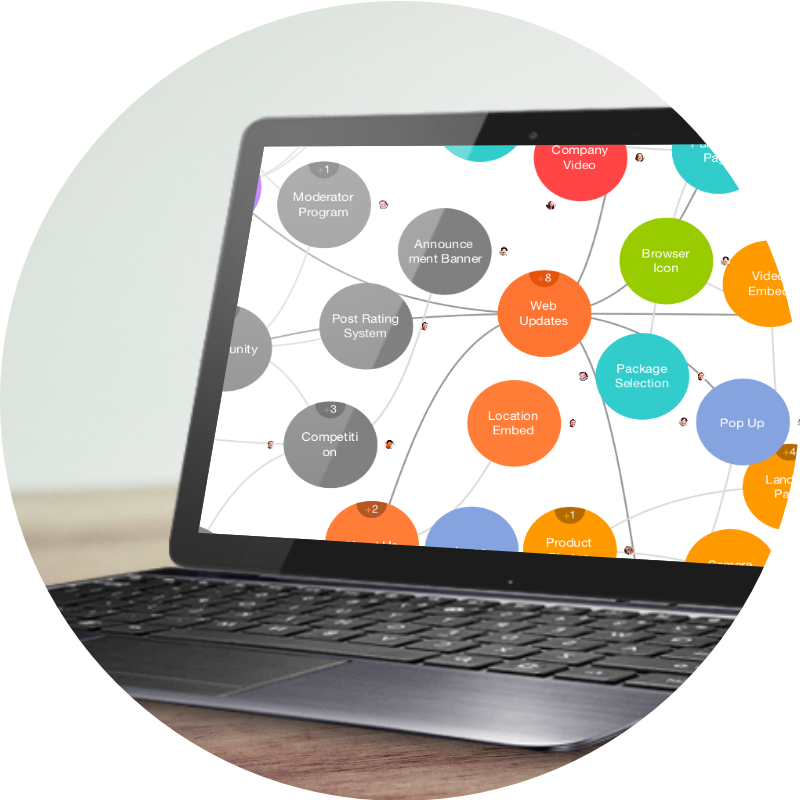 Fast Capture View: Explore every initial thought
Create some extra head space by getting all your ideas, hopes, opportunities and ambitions for the year out onto an infinite blank canvas. Make sense of initial thoughts by colour categorising your bubbles and adding unique cover images. Fast Capture's self-organising bubbles give you the freedom to input thoughts without over-thinking, helping you to get started and simply let ideas flow. You can save your Fast Capture creation and add to it throughout the year, or export your creation as an image to print or share with others. From this point, you can select the ideas that you are ready to develop further for goal reaching success.